My SCCM PXE Boot environment was working fine a few months ago, and but it broke and showing this when I boot up any machines:
Client Mac Addr: xxx GUID: xxx
Client IP: xxx MASK: xxx DHCP IP: xxx
Gateway IP: xxx
TFTP…
PXE-M0F: Exiting Intel Boot Agent.
So the client can get an IP. that's a good sign.
Then I checked SMSPXE.log on the DP server..There are some error messages, and I followed those, and it got me into wrong direction. ( Removing and Re-installing PXE component didn't help at all)
Later I enabled detailed logging with WDS Service:
And found out this error message: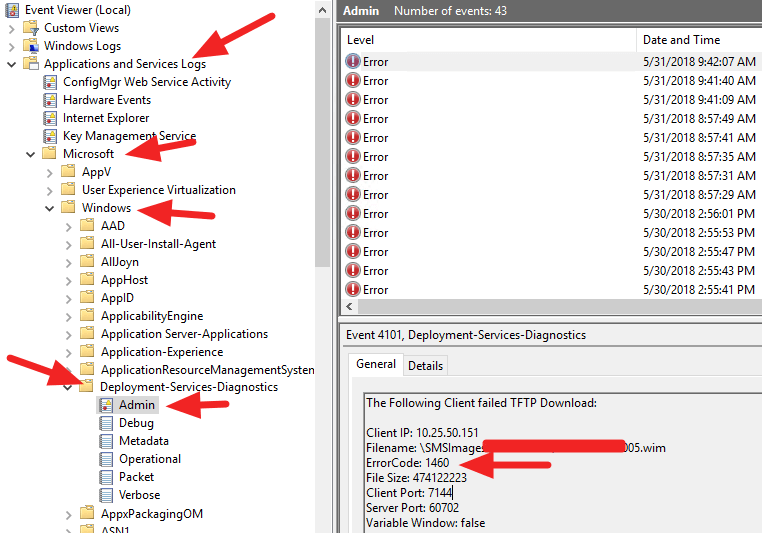 So it looks like the client having issues downloading the boot image via TFTP…
then I checked if the WDS server is listening on TFTP 67/68 port…
NETSTAT -an|more
I couldn't found 67/68 port… So what is wrong with WDS ?
Finally….out of curiosity, I clicked this setting from "Windows Deployment Services", and wola! it worked!